Guild:Chronic Legion
The Legion Code
Legion Code
1. Be respectful.
2. No begging.
3. No complaining.
420!
5. Get to know your comrades.
6. Work together to improve team skills.
7. Relax and have fun.
8. No pity for the weak!
History
Originally founded in January 2009 by a group of mercenaries and herbalists, Chronic Legion was established in Neverwinter by Borovar Greenleaf in May 2013. Later in August of 2016, Chronic Legion came upon new leadership by Enyo.
Guild Information
Platform: PC
Guild Hall: Rank 20
Guild Boons:

Barracks Rank 10 (+8000 Power, 30% Bonus XP, 15% Incoming Heal Bonus)
Temple Rank 10 (8000 Lifesteal, Revive Sickness (Duration: 1:00), and 75% Group Heal Potion Bonus)
Stables Rank 10 (8000 Armor Penetration, 8000 Defense, and +20% Mount Speed)
Wizard's Workshop Rank 9 (Started Construction as of September 2018)
Alliance:

Level 200+, 4000+ Members
Multiple Daily Raids (Marauders, Influence, Dragonflight, Dungeons)
Members:

15-20+ Online Members during busy hours
10-15+ during non-busy hours
140+ Active Accounts Total
Expectations
Follow our Legion Code (at the top). We don't ask for much.
We're very casual, so keep casual.
Be active - log at least a few times a week, preferably more, participate where/when you can.
There is no coffer donation requirements, or taxes, donate to these at your own leisure.
Have fun, don't stress, 420.
Need a hand? Ask. Someone else needs a hand? Offer.
Ranks
Rank 7 - Bud Baron - Guild Leader
Rank 6 - Hemplar - Commander
Rank 5 - Bud Knight - Officer
Rank 4 - Bud Tender - Officer Trainee
Rank 3 - Bud - Senior Member
Rank 2 - Sprout - Member
Rank 1 - Seed - Recruit
Officers/Leaders
Leader

Bud Baron - Enyo (@Yopuko)
Hemplars:

Geideon (@drunkenatheist#5914)
Mialee Darksbane (@pickil11)
Bud Knights:

Sneakymon (@most2holy)
Changar Jur (@cb0106#6222)
Cashius Claypype (@judescience42)
Bud Tenders:

Ohohem (@ohohem#0808)
Osrica Aurilian (@osric13th)
Cornwall (@billy12821)
Barakas Demoneye (@zurcer#2268)
Satan (@tazbats)
Bael (@spartypants17#3844)
Ilivarra (@mar1p0s4)
Cotaks (@cotaks)
Maleora (@maleora#8694)
Madame Strange (@wyntergrey)
Kyeva (@krumple01)
How to Join
For our guild in particular, we don't have any specific requirements. All players are welcome to join, both newbie and veteran alike. We really aren't very particular, just have fun, 420, be happy, that's all we ask! To join our guild you can do 1 of 3 things;
Apply through our website - be sure to leave your full character@handle name, otherwise the Application will be ignored.
Contact us through our Discord Channel, found at https://discord.gg/hDYz6dy
Find us in-game via the "Find Person" Menu, by typing "/who Chronic Legion" in chat and send a tell any Officer/Leader online!

Find A Guild Menu is currently broken, and not recommended for accurate use.
Raid Screenshots
Stronghold Raiding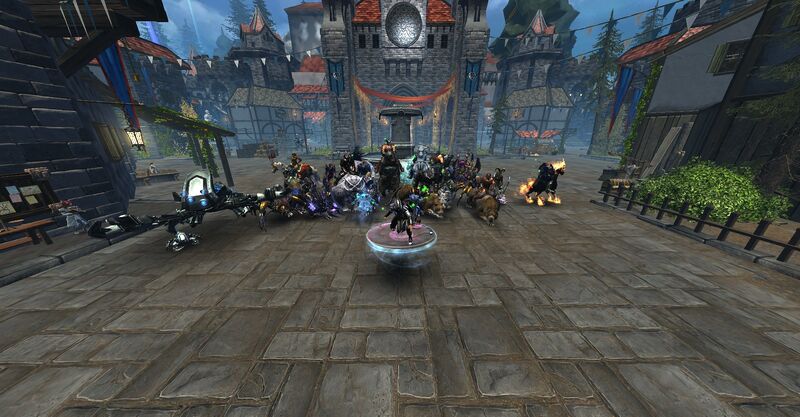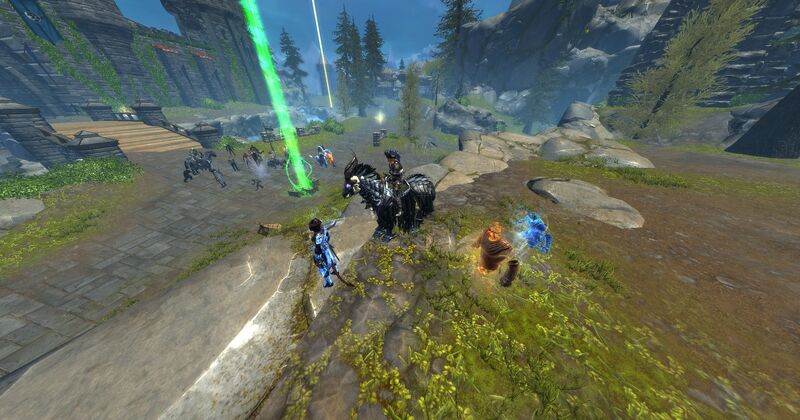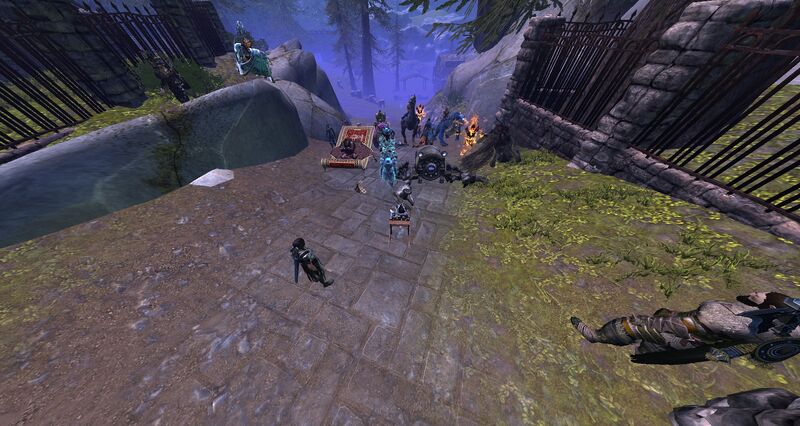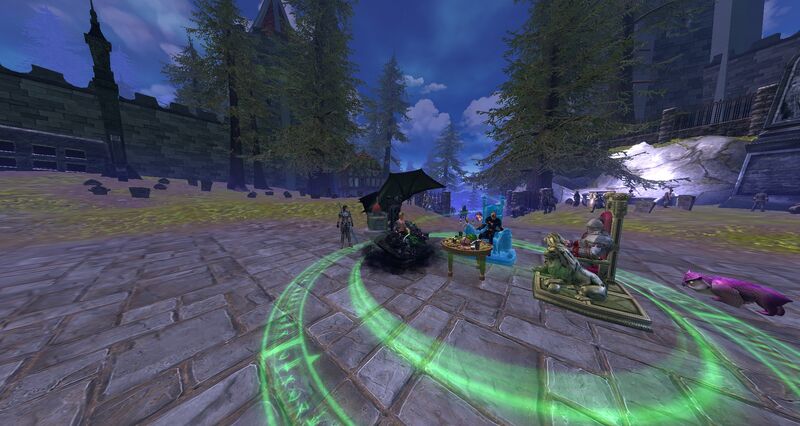 Dungeon Delving