Shava's Guild of Mercenaries
Leader:
Shava Darkhawke
@sameriker
Active Members:
3
Founded:
April 2015
Minimum Level:
0
Website:
Facebook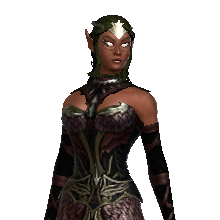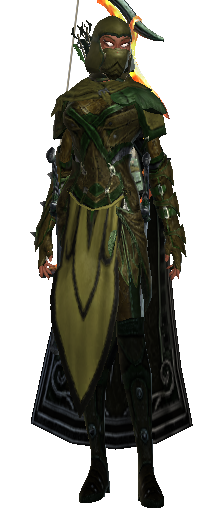 About the Guild
[
]
There is no membership rules, only that you respect the guild and its members. Let's address some points;
Contact
There is Facebook, but some people are paranoid because it is run by the NSA or CIA or KGB... I think they ALL went out of business? My name is on the Facebook group, JA Blacker. Drop my new VP's mail in the game Goro Thay@sandukutupu or Hitivitcus@blargskull would be best. As I have to work often and barely have time some weekends to check my mail. I use to check my mail from work, but the Gateway is no longer an option. I would give you my cell number, but then you might give it to the CIA.
Requirements
Virtually none at all. We don't go seeking players who are highly active, because I get on intermittently myself. Maybe if they want to pay us to play, then I could see some point to it. Some players we recruited (before all the chat restrictions) don't speak English but there are online translators. We don't age restrict, because I have met 12 year-olds more mature than some 40 year-olds. But we expect a level of mature thinking from our members.

Note: Currently this guild is under "reconstruction" and is not recruiting at present.
History
This guild was created by myself and a few friends living in Southern Michigan and Ontario, Canada. We welcome all, opened the doors, and allow all levels to experience guild life and its benefits. From day one, any member is free to invite their friends into the guild. When I can, I expand the guild by adding to the coffer, but no member is required or held to a quota. Early on Hitivitcus, Dymiral, and I built the guild up and purchased 3 guild bank slots. Having a good time is our purpose.
Activities
Dymiral was having some odd contests and prizes. Unfortunately he is no longer with us. I am currently developing new alliances, getting the guild built up in rank, prior to any recruiting.
Guild Roster of Active Members
[
]
| @Handle Name | Character | level | Class | Rank | Last Online |
| --- | --- | --- | --- | --- | --- |
| @blargskull | Bastion Baldrick | 23 | HR | Hit squad | November 2017 |
| @blargskull | Hiviticus | 70 | TR | Hit squad | November 2017 |
| @blargskull | Dervish of Thay | 39 | GWF | Hit squad | November 2017 |
| @sameriker | Shava Darkhawke | 70 | HR | Mercenary Leader | November 2017 |
| @sameriker | Shivra Shadowstrife | 60 | TR | Mercenary Leader | November 2017 |
| @sameriker | Erik Shieldheart | 32 | OP | Mercenary Leader | November 2017 |
| @sameriker | Makaria Demonbone | 26 | SW | Mercenary Leader | November 2017 |
| @sameriker | Lucan Darkweaver | 23 | CW | Mercenary Leader | November 2017 |
| @sameriker | Eliza Hawklight | 65 | DC | Mercenary Leader | November 2017 |
| @sandukutupu | Goro Thay | 70 | TR | Hit squad | November 2017 |
List updated November 9th, 2017