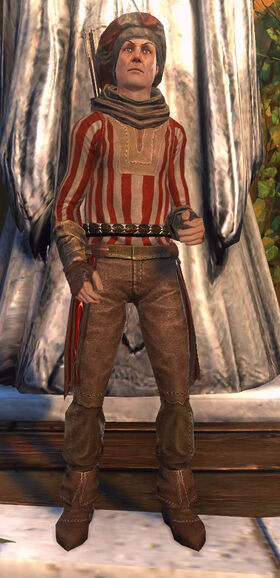 Phileas Gram is an NPC who is a trade person for Seal of the Protector items. You can also trade 3 Seal of the Elements for a [Seal of the Protector]. He is located in the eastern corner of the Seven Suns Coster Market in Protector's Enclave. He offers unrestored Relic Armor, and Ostorian Rings. He also offers the [Wererat Thief] Companion, Enchantment Shards, and items to restore Relic Armor.
Shop
[
]
Equipment
[
]
Alliance Armor, Elven Armor
[
]
Moved to Tarmalune Trade Bars store in Tomb of Annihilation. But accessories removed from store.
Accessories
[
]
Enchantments
[
]
Miscellany
[
]
Seal Exchange
[
]