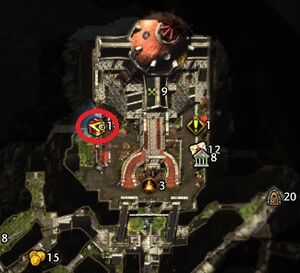 A Reward Claims Agent allows the claiming of various previously earned, purchased, and promotional items. In many cases this can include those previously lost or deleted. Some items, particular Packs can only be claimed once per account (though in that case if multiple such items are earned you can claim the item that number of times). A non-consumable item such as the [Pale Horse] or [Starred Eyepatch] can be claimed multiple times separately on every character, or even again on the same character as long as it does not currently have one in its inventory or bank.
This NPC type was at one time known as the Founders Agent.[1]
Reward Claims Agents
[
]
Agent Menu Listing
[
]
- Not all items will be visible to all accounts / characters
- Items with "Special" pricing can only be drawn if you don't already have one.
- Items with "0 Available" pricing can only be drawn however many times you have "earned" them.
Boxes
Claim
Promo
Reclaim
Level 60
References
[
]