The Demon Lord Baphomet is trying to find the Maze Engine, an ancient artifact that can warp reality itself. Work together with Drizzt Do'urden and Bruenor Battlehammer to stop Baphomet!
The Maze Engine Campaign is a campaign, an interlocking series of quests, tasks, and rewards introduced in Module 9: The Maze Engine. The campaign can be started at level 60 and features a multi-part quest arc, interspersed with repeatable daily quests.
The Maze Engine Campaign Progress Tree
[
]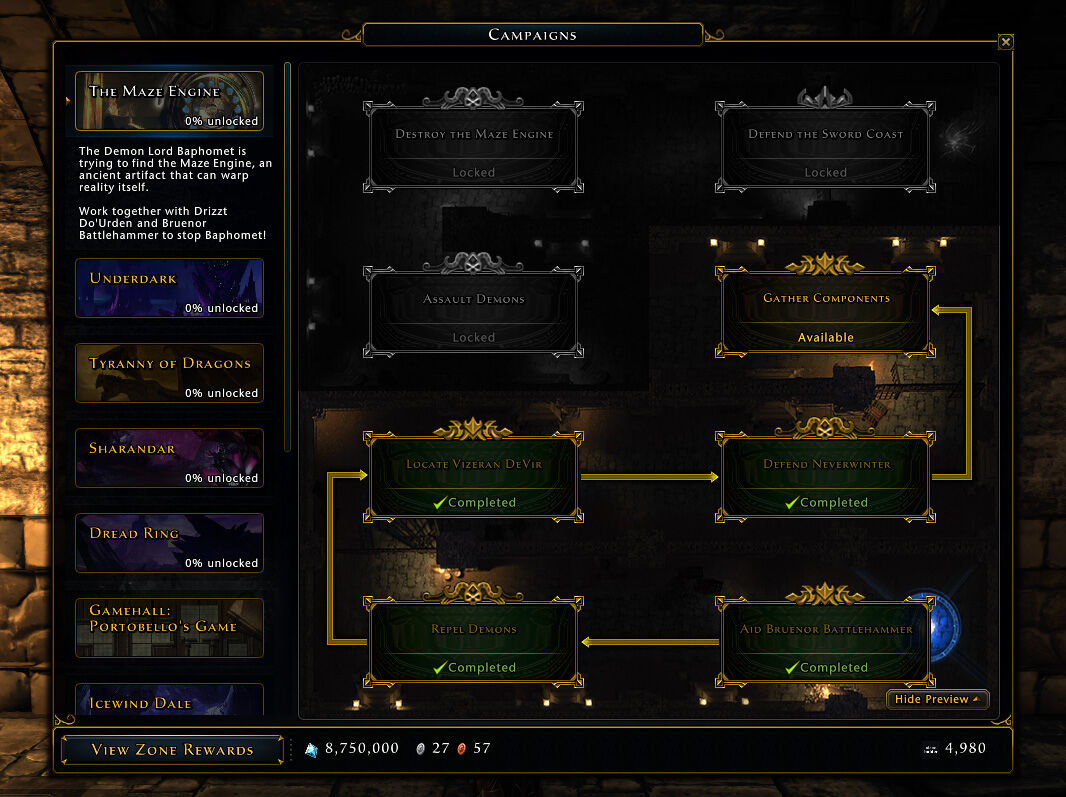 Currencies
[
]
Campaign outline
[
]
Overview
[
]
Storyline Quests
[
]
Repeatable Quests
[
]
Tasks
[
]
In The Maze Engine Campaign, there are a total of 4 boons available.
New Gear and Rewards
[
]
External Links
[
]